Abwasserverband Braunschweig on TV
On October 7, the Abwasserverband Braunschweig provided "good news" on SAT1 breakfast television.
Under this motto, the reporter Anna Kreuzberg presented the unique "Braunschweig model". Treated wastewater is used to irrigate the fields where energy crops grow. These are used to produce biogas. Finally, the biogas reaches the local energy supplier BS | ENERGY via a 20-kilometer-long pipeline , which generates electricity and heat for several thousand households in Braunschweig. Heinrich Ripke, Deputy Managing Director of the Abwasserverband Braunschweig and Dr. Günter Olfe, deputy head of the association, answered questions as an interviewee.
The entire program on this day was themed under the motto "Energy saving and resource conservation".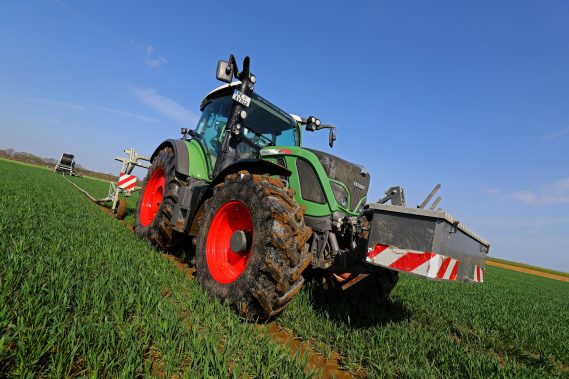 The reporter Anna Kreuzberg was enthusiastic about the system that has been practiced by the association for decades and the pioneering way of doing business, not only in times of lack of rain.
The SAT1 breakfast television has been reporting on the latest topics from the fields of politics, business, society and culture since 1987. In addition, there are useful consumer tips for everyday use.
You can find the link to the article in the SAT1 media library here.